Welcome to Eastern Independent Telecommunications
Eastern Independent Telecommunications (EIT) is proud to have served the industry for over 37 years. Our services include Engineering, Supply, Project Management, Equipment Staging, Installation, Commissioning, Refurbishing, 24 x 7 Technical Support, and DC Power for both wireline and wireless networks.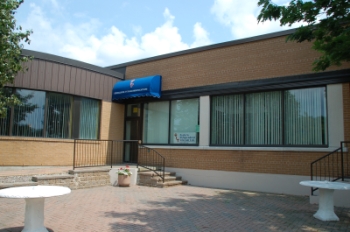 Our head office is headquartered in Brockville, Ontario, the "South End of Silicon Valley North". Located on the St. Lawrence Seaway adjacent to New York State and one hour from the Ottawa International Airport.
Our Mission Statement:
Our mission is to provide "Excellence In Telecommunications" by:
Providing our customers with the highest quality standards in products, services and technology, thereby meeting and exceeding their expectations.




Anticipating the ever-changing needs of the industry and providing innovation and development to meet these needs.



Supporting and encouraging the spirit of competition in product procurement resulting in improved pricing and quality for our customers.




Earning reasonable return for our efforts, allowing us to prosper and grow as a business, ensuring job security for our people, and continuous quality service for our customers.


Adding Canadian content to global products by distribution and the provision of "In Country Support Services" providing a valuable service to our customers and suppliers.